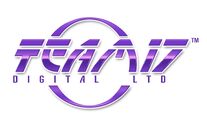 Team17 Digital Ltd. is a company that published Yooka-Laylee[1]. They are one of the oldest independent video game developers in the world, having released games for many systems including the SEGA Genesis, Super NES, Amiga, PC, PlayStation 2, Nintendo GameCube, Xbox, Wii, iOS, Android, Atari Jaguar and Game Boy.
Team17 is responsible for developing the Xbox One and Playstation 4 versions of Yooka-Laylee.
On July 12th, 2016, as a pre-order bonus for the video game Worms W.M.D, Team17 announced an expansion pack called Worms W.M.D All-Stars, featuring additional content from various other video games, including Yooka-Laylee, which was available until September 6th, 2016.
References
Edit
Ad blocker interference detected!
Wikia is a free-to-use site that makes money from advertising. We have a modified experience for viewers using ad blockers

Wikia is not accessible if you've made further modifications. Remove the custom ad blocker rule(s) and the page will load as expected.