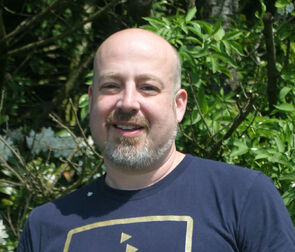 Mark Stevenson is an ex-Rare employee. Stevenson was assigned the artistic lead during the creation of the of the original Donkey Kong Country games. He also helped out with Donkey Kong 64, designing some of the environments, and collectibles the player find along your in-game journey. Stevenson took a brief break, however. Though he came back to help out with Kameo in 2005. He is currently situated at Playtonic Games, where he works alongside some familiar faces.
Notable Works
Edit
Donkey Kong Country (1994) - Lead Artist
Donkey Kong Country 2 (1995) - Lead Artist
Donkey Kong Country 3 (1996) - Lead Artist
Kameo (2005) - Lead Designer
Yooka-Laylee (2017) - Technical Art Director
Ad blocker interference detected!
Wikia is a free-to-use site that makes money from advertising. We have a modified experience for viewers using ad blockers

Wikia is not accessible if you've made further modifications. Remove the custom ad blocker rule(s) and the page will load as expected.